5 Reasons to Hire a Private Jet for Business or Leisure with Ghost Air, operated by ExecuJet Australia Pty Limited
Flying private gives you a number of advantages, including the total comfort and luxury of personalising your travel itinerary to suit your needs. Below are the key benefits that you will experience when you book a private jet charter.

Depart on your schedule not the other way around 

Increase privacy and productivity with meetings in the air

Access remote airports closer to your destination 

Safety and VIP service

Save time without security lines, delayed and cancelled flights
What are the costs of hiring Ghost Air's private jet?

Many of our clients see a saving in time and money with flexible departure, the option to host team meetings in the air, faster travel time with wheels up in 15 minutes, and no long security lines.  You can hire the Cessna Citation 650 jet at $5,000 per hour, excluding GST, plus landing fees and flight disbursements.
Below is a list of popular flying routes and their average flight times* aboard the Cessna Citation 650 jet, taking off from Sydney Kingsford Smith Airport (IATA: SYD; ICAO: YSSY):
Sydney to Melbourne (

Essendon Fields Airport

) – 01 hr 10 mins

(Approx. Cost $5,833 + fees*)

Sydney to Auckland – 03 hrs (Approx. Cost $15,000 + fees* )

Sydney to Brisbane – 01 hr 20 mins  (Approx. Cost $6,666 + fees* )

Sydney to Whitsundays (

Proserpine Airport

) – 02 hrs 30mins (Approx. Cost $12,499 + fees* )

Sydney to Gold Coast Airport – 01 hr 15 mins

(Approx. Cost $6,249 + fees* )
* Travel times and costs are estimations only based on one-way travel. Flight durations can vary depending on weather conditions.

To enquire about your next booking, please either contact our lead captain, Andrew Lamberti via phone on 0413 246 667, email your enquiry to leadcaptain@ghostair.com.au or simply fill in our enquiry form.
The Cessna Citation Private Jet
The Cessna Citation 650 offers the ultimate in convenience, high speed and a range of 3,774 km making this corporate jet a popular charter choice for business and leisure travel between Australia, New Zealand, the South Pacific and parts of the Asia-Pacific.
We understand that comfort, safety and luxury are crucial aspects of any private corporate or leisure charter. With a spacious stand-up cabin, excellent legroom, and a quiet working environment for en route meetings, you'll find our cruising speed of 875km/hr will have you at your destination in no time.
Whilst aboard our private jet, you can expect a comfortable flight for up to 8 passengers with a cruising altitude of 39,000 ft, which will have you flying above most weather and commercial flights. With safety as our highest priority, fly with peace of mind, knowing that our Cessna Citation 650 private jet flies with two pilots at all times.
Inside, your private jet passengers can enjoy a quiet, spacious cabin with comfortable white leather seating and a fully enclosed washroom with a functioning sink. The configuration includes a 4-place club section with two forward-facing seats and either a single or two-place divan in the forward cabin, providing a modern and open atmosphere within the jet. Passengers will also enjoy plenty of baggage space with almost two cubic metres for ample suitcase storage.
Enjoy VIP catering that is tailored to the length of your private charter and the time of day you are flying. For interstate travel, catering would typically be a tray of gourmet sandwiches and a fruit platter with an assortment of juices, bottled water, beer and wine. Should you wish to request a custom menu whilst travelling on the jet, we will do everything possible to provide this for you and can be discussed during your booking. When aboard the Cessna Citation 650 private jet, enjoy a bespoke travel experience that can be customised for business or leisure travel. Should your flight be for a special occasion, we can arrange for special items such as a birthday cake or a bottle of the finest champagne to pop during your private jet charter.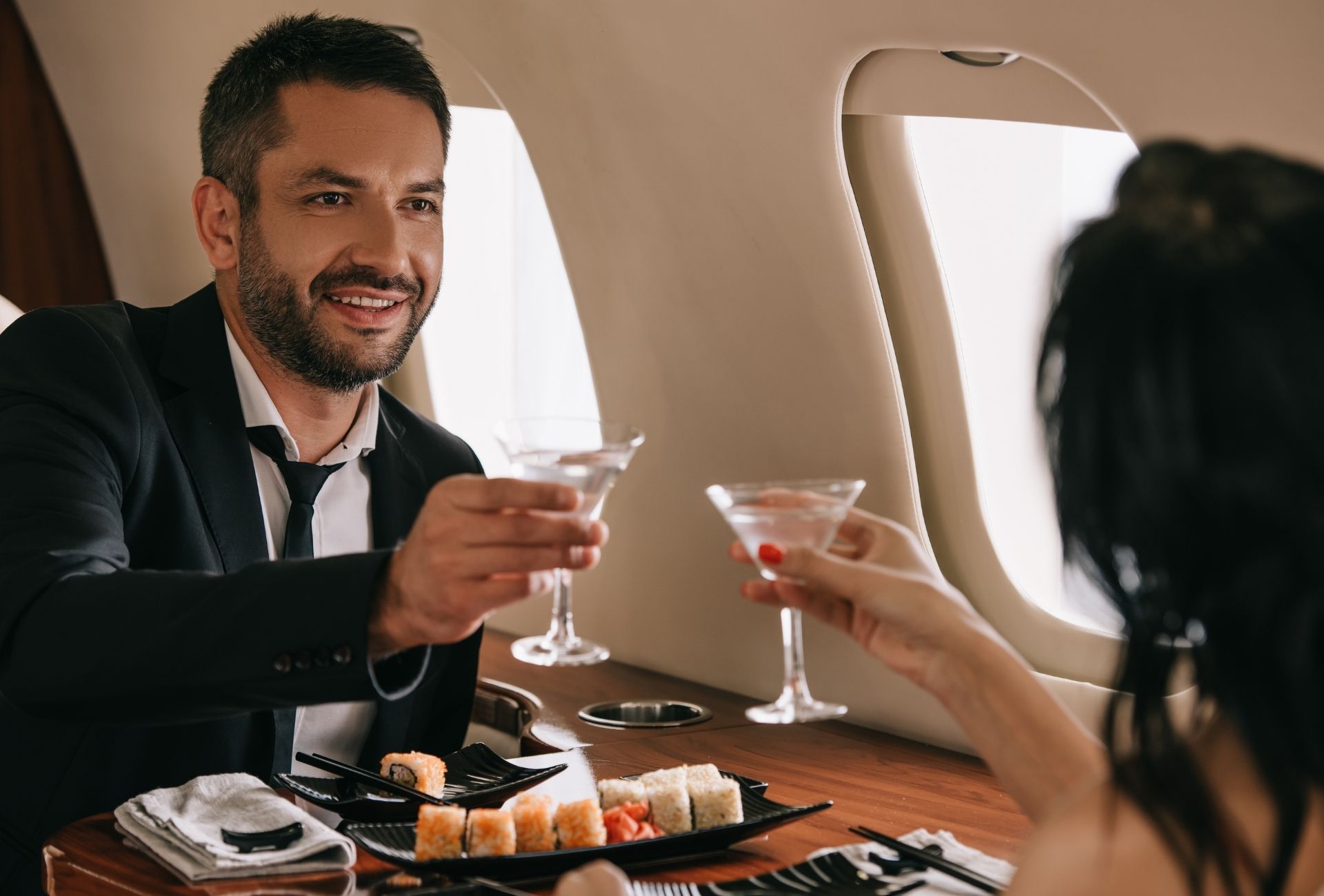 There is nothing quite like flying private with Cessna Citation 650 for business or pleasure.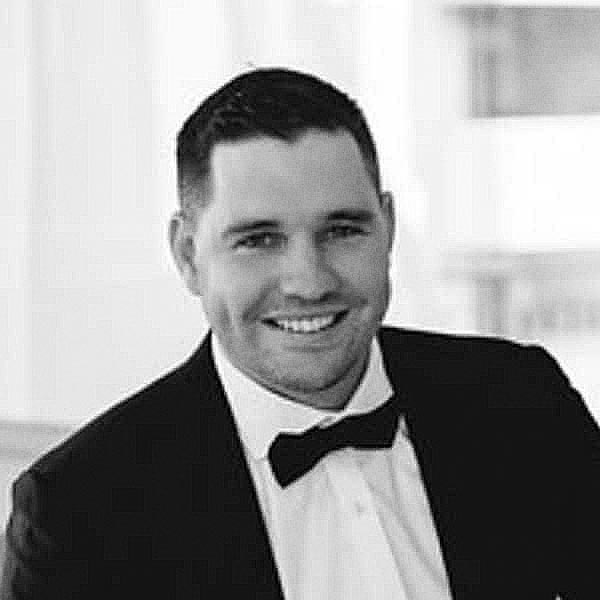 Andrew Lamberti is a highly qualified corporate pilot and aviation expert.
With over 3,500 hours and as many landings, Andrew has spent over 11 years safely flying both commercial planes for a domestic airline as well as corporate jets for private jet charter clients internationally and domestically. 
Fully committed to the highest level of precision, safety and reliability, Andrew has vast experience as a corporate jet pilot – entrusted with CEOs, executives, and celebrities to ensure they get where they need to be, on time, with safety and comfort as the highest priority.
How much does it cost to travel by private jet?
Prices begin at $5,000 per hour, excluding GST, plus landing fees and flight disbursements.
Are flight times and landings flexible?
Private jet charter has many benefits for both business and leisure travel including flexible schedules. We will create an itinerary based on your schedule, so you can enjoy direct travel without delayed security checks, experience a faster boarding time and catering tailored to your desires.
How do I book a private charter?
Do you cater to dietary requirements?
Custom menus and any dietary requirements can be discussed during your booking. We will do our very best to ensure that you will have everything you need for a comfortable and enjoyable flight.
Will there be a flight attendant on board?
The Cessna Citation 650 jet flies with two pilots, however upon request we can organise a flight attendant for you at an extra cost. Please note that having a flight attendant will require a passenger's seat.